About us
The Osprey Clinic was founded in March 2004, by Gina John.
The clinic provides complete musculoskeletal assessment, treatment and management of acute and chronic conditions, based on the scientific principles of Osteopathy and Pilates. Podiatry is also an important aspect of the assessment and management of the patient's symptoms. Foot health, posture, gait and biomechanics are considered as an essential part of the recovery process.
Gina established The Osprey Clinic, following years of study, research and work experience after recovery from debilitating dance injury She trained in ballet, jazz dance and figure skating since childhood, but following a spinal injury in her early 20s she was unable to continue this work. In fact, it was not until she embarked on Pilates training, some years after her injury when the first studio was established in London, that Gina was helped to make a full recovery.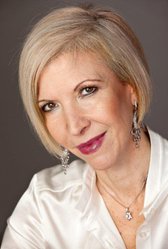 It was unfortunate that conventional medicine had not provided a solution and Gina decided to pursue further education at The British School of Osteopathy (BSO). Here Gina discovered why it is necessary to consider the body as a whole and evaluate biomechanical interactions which may predispose and maintain the patient's musculoskeletal condition. This also explained why the Pilates Method provided the key to Gina's recovery from injury, where drugs and physiotherapy had failed. This knowledge and exposure to patients with challenging musculoskeletal conditions, has enabled Gina to provide solutions for her patients where perhaps other approaches have failed.
In an effort to fund her studies at BSO, Gina worked in Pilates-based rehabilitation at The Princess Grace Hospital in the Harley Street area of London. There she worked closely with the Physiotherapy outpatients team (under Senior Physiotherapist Annie Karim), and under the supervision of the world renowned Consultant Neurological Spinal Surgeon, Mr Peter Hamlyn. This is where Gina gained a wealth of experience in working with post-operative patients as well as referrals from the hospital physiotherapists; including sports injuries, postural problems and chronic degenerative conditions affecting healthy joint function.
Gina graduated from The British School of Osteopathy, with a Bachelor of Osteopathy degree and was a prize winner in 2003, in Human Function & Dysfunction. This award was presented to her by HRH Princess Anne.
She continues to include Pilates training from clinical rehabilitation to advanced fitness training, both at The Osprey Clinic and at the David Lloyd premier fitness club, Harbour Club Nottinghill, where she has been the lead Pilates Trainer for 17years.
Work experience and special interests include:
Clinic Teacher at Bridge House Medical Centre, NHS Health Trust's Osteopathic Teaching Practice, in Haringey, London. Provided clinical skills training to student Osteopaths within an in-house GP-led patient referral system, 2004-2009.
Structural Osteopathic Technique teacher at the London School of Osteopath, October 2006-2008.
Estabished a weekly Osteopathic clinic for dancers and musicians at the headquarters of The British Association for Performing Arts Medicine in Chancery Lane, London. 2005
Pilates-based Rehabilitation and Pain Managment, The Princess Grace Hospital in the Harley Street area of London, Jan 2002-2012.
The Harbour Club Notting Hill, London W2 - Pilates Trainer - Beginner to Advanced Pilates for Fitness, Since 2002.
The London School of Osteopathy, London EC4, Teaching osteopathic technique sessions (for all spinal and peripheral joint manipulations) and biomechanical assessment, October 2006-2008.
Pilates-based Rehabilitation - Pilates studio equipment training at Alan Herdman Studios,1990-95.
Lecturer (until 2016) at University College London on the Masters Degree in Performing Arts Medicine. Wrote and presented lectures on:
Foot and ankle injuries and management

Gait assessment and correction foot orthosis

Lower limb dance injuries and rehabilitation

Upper limb dance Injuries and rehabilitation




Core stability, strength & conditioning training for dancers

Assessment and management: Spine, Pelvis and Lower Limbs, with respect to Leg Length Disparity

Postural problems and overuse injuries in musician
-Osteopathic and Podiatry Consultant – Integrated Medical Centre, Harley Street area, London W1. May 2007-2009.
- Health Column (Monthly) Writer for Laterlife.com until 2013-16.
Press Coverage:
The Mail on Sunday - Dont Suffer Death by Armchair feature, published 5.2.12
The Financial Times - The Aesthete feature, Weekend Supplement, published 17.6.18
The Jennie Carr Show - Interview, The Wireless radio channel
Areas of particular interest and expertise include:
Foot health and Orthotics.

Hypermobility syndromes.




Scoliosis management - exercise and manual therapy.

Chronic conditions in injured dancers and musicians.

Pilates for rehabilitation

Pilates for advanced fitness training, strength and body conditioning.

Biomechanical evaluation.

Core stability.




Exercise for the older person.
Post-Graduate Courses:
Certificate of Training
2019 Essential Biomechanics
Foothealth (UK)
2017 Foot scanning for orthotics, using latest Ipad scanning technology
2014 Foot scanning for orthotics using 3D Optical Laser imaging of the foot, for providing bespoke fully-moulded orthotics.
Pegasus Orthotics, 2008
Assessment of the foot and providing bespoke fully-moulded orthotics.
Foot Biomechanics (Podiatry).
Vasyli Biomechanics Training Courses 2005 – 2007.
Assessment of the foot and providing custom-made orthotics.
Electrotherapy Course, 2005
SKS Services Ltd. Covering Ultrasound, Interferential and Tens.
Body Control Pilates Association
Pilates Instructor - Fully Qualified 2002
Continued Professional Development Courses to date
Manual Lymphatic Drainage Diploma Course
Gateway, March 2019.
Registration & Association Memberships:
The General Osteopathic Council (Reg. No. 7\5573\F)

Register of Exercise Professionals (REPS)

Institute of Osteopathy

Body Control Pilates Association

British Association of Performing Arts Medicine (BPAM)
"I have worked with Gina for over 10 years and find her rehabilitation
programmes a very useful tool when prescribing exercise to patients. They are clear,
concise and easy to follow. So, if you are a practitioner or patient you will find them of great benefit to you. Gina's osteopathic understanding of how the body functions and why biomechanical problems arise, enable her to tailor her treatment and exercise techniques to the individual needs of the patient to achieve the best possible outcome."
David Lintonbon, Registered Osteopath & Lecturer
"Over the last 10 years, I've referred my patients to The Osprey Clinic, when I need a competent practitioner
to help resolve my patients' muscle and joint problems. Gina John, the principal Osteopath/Founder of the practice is highly professional and effective.
My patients appreciate her calm and considered approach, in helping to resolve their problems.
Gina has a good eye for evaluating and finding the solution my patients'
musculoskeletal problems – using her skills in Osteopathy, Podiatry and Pilates-Based exercise.
I would not hesitate to recommend her to my patients."
Dr. Ravi Dasan, General Practitioner & Consultant, University College Hospital