Massage Therapy
Soft Tissue Massage
This is a gentle approach to massage, to improve blood circulation and to help reduce swelling. It can be applied to any areas of the body where pain or tension is felt for therapeutic results.
Deep Tissue Massage
When tendons, ligaments and postural muscles which insert close to the joint margin become excessively tight, they limit joint mobility and cause pain. Deep tissue massage helps to restore the correct range of motion and joint functioning. It therefore, helps with sporting performance and mobility in general. It can be applied to the spinal area, including the neck, as well as all other areas of the body where joint restrictions and mobility issues are experienced. Deep Tissue Massage is also effective in helping to resolve muscle strains where muscle fibres become contracted during the healing process. It improves blood circulation deep within the muscle belly and helps the muscle to regain full functioning and efficiency.
Sports Massage
Since muscles work in a group, it is not uncommon for certain stronger muscles, such as the hip flexors and biceps to overwork and cause muscle group imbalances. Sports massage therapy, aims to improve muscle balance, with a combination of soft and deep tissue massage and often using the limbs as levers for resistance, inorder to rebalance the problematic area.
Manual Lymphatic Drainage Massage
A relaxing but powerful cleansing therapy which effects the immune system, by removing metabolic waste and toxins from the circultory system. It is a gentle and flowing massage which is aimed at moving body fluids away from the skin and soft tissues for elimination via the circulatory system, lungs and kidneys.
The body's Lymphatic System is responsible for carrying away fluid which is produced from the cellular activity of our organs and soft tissues, including the skin. It is necessary to remove waste products from the body
(including excess hormones and drugs) to reduce swelling and boost tissue oxygenation. This may be necessary during a period of recovery and rehabilitation or due to certain medical conditions, in order for the natural healing process to ensue.
Manual Lymphatic drainage may therefore be recommended by your consultant as a means of improving fluid and blood circulation. It is used especially for the conditions listed below:
Before and after surgery, including cosmetic/aesthetic procedures (i.e. blepharoplasty, filler injection), facial maxillary surgery, sports injuries and surgery for hernias and mastectomy.
Swelling (Oedema) i.e. swollen ankles, legs including during pregnancy and puffy eyes.
Fluid Retention, including in Food Intolerances, IBS or Excess weight gain.
Skin Disorders including Acne and Rosacea
Headache, Migraines and Sinus Congestion
Fibromyalgia and Gout, easing chronic aches and pains as well as soft tissue swelling.
Chronic Fatigue including ME and Glandular Fever and the effects of depression and anxiety.
General wellness to encourage the elimination of waste products from the body and boost the immune system.
Aromatherapy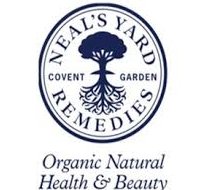 At The Osprey Clinic we offer therapeutic massage, using organic certified oils from Neal's Yard Remedies, the first certified organic health and beauty company in the UK. We are also a point of sale for Neal's Yard Products. Gift vouchers for treatments can be purchased for
40 minute or 1-hour sessions.
On booking your appointment, we will ask you to explain how you would like to benefit from the therapeutic qualities of your massage treatment. This will enable your therapist to blend the appropriate aromatherapy oils in advance of your session, to suit your requirements.
Our mood-enhancing oil blends are specially formulated by Neal's Yard Remedies aromatherapy experts from pure, wild-crafted organic essential oils.
These Aromatherapy Oil Blends help us to create a unique oil blend to suit your requirements:
mental focus and sharpens the mind.